This guide will help you understand which actions are required from your side in order to activate the event stream from Kochava to Remerge. Please don't hesitate to contact your Remerge Account Manager should you have any questions.
1. Select the App
Login to your Kochava account.
Select the App you want to create the Tracking URL for in the top left drop down menu
Click on "App Tools" and select "Partner Configuration"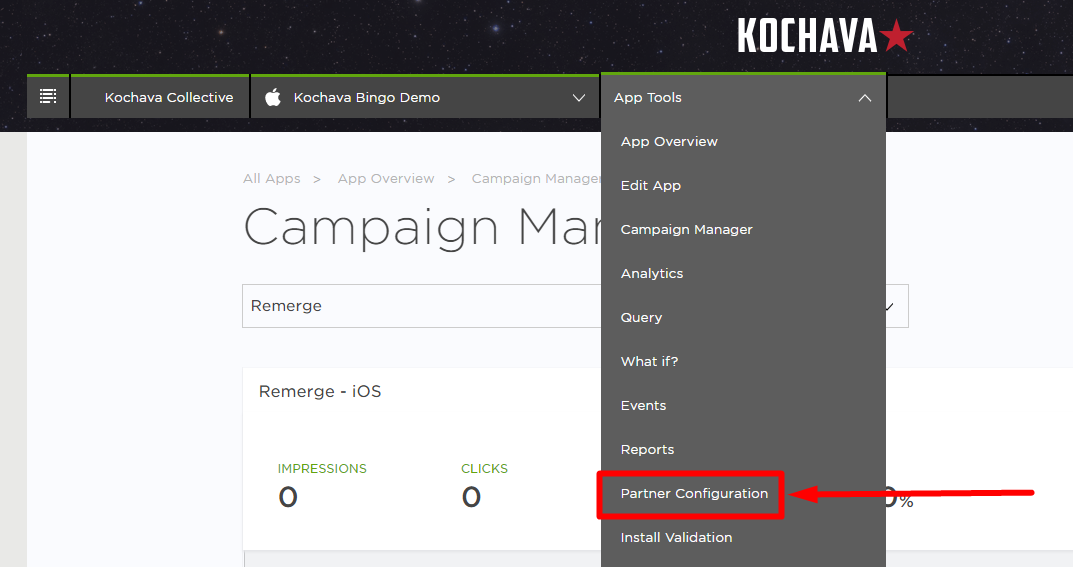 2. Create Postback
Select Remerge as Network Partner (it will be either Remerge – iOS or Remerge – Android depending on the selected app) and Click "Go"
Choose the In-App-Event you want to activate, click on the right arrow and select "activate".
Enter AppID (either iOS App Store ID [1110600998] or PlayStore Package Name [com.ios.riseofthekings])
Please note: Kochava instructions mention to enter the Bundle id even for iOS, but this is not the case for Remerge. Please enter the Apple Store consisting only of numeric values.
Ignore "Delivery Delay" and "Retry Attempts"
Select "All" for "Delivery Method"
Click "Save"
You will need to repeat that procedure for all events you want to share with Remerge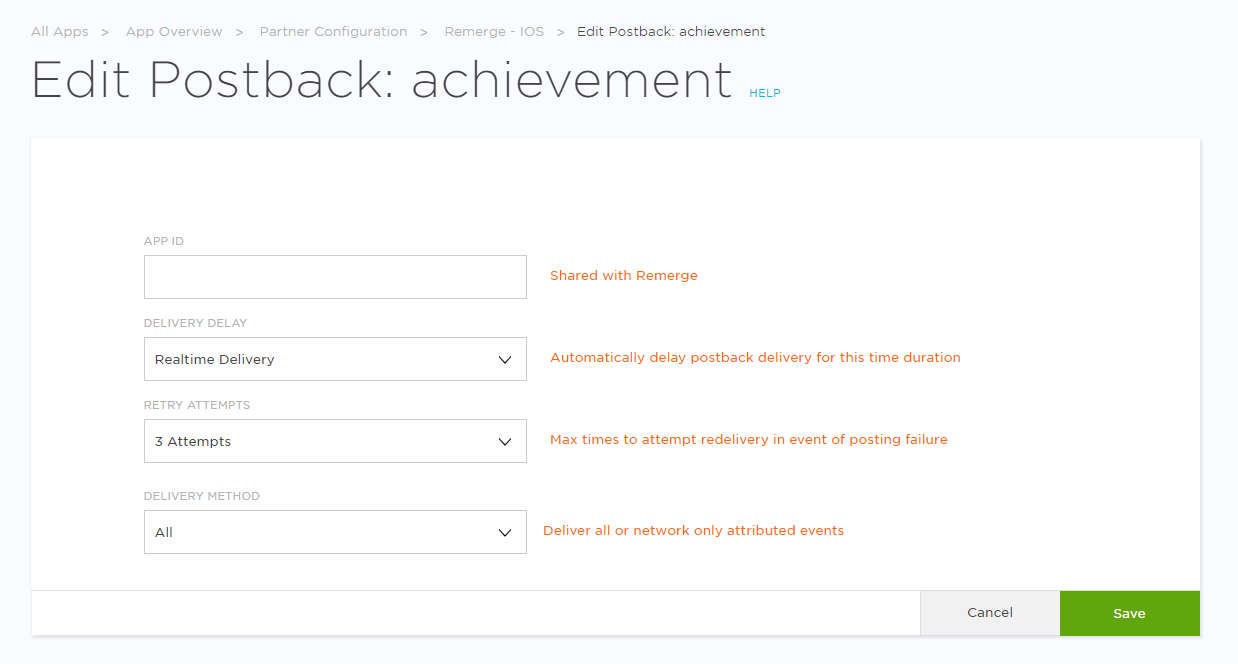 Once activated, please check with your Remerge AM if the data is transmitted properly.