Adjust is a mobile measurement company that unifies all of your marketing activities into one platform and provides you with the necessary insight to scale your business.
The following guide takes you through the required steps to activate the event stream from Adjust to Remerge. In case of any questions, please contact your Remerge Account Manager.
Select the App You Want to Run a Campaign For.
Log in to your Adjust account on http://next.adjust.com.
Select "Apps" from the upper left corner of the account page.
Select "Settings" from the app of the campaign that you will be running with Remerge.

2. Select Remerge as a Partner Setup.
"Partner Setup" will appear on the upper right corner.
Click the "Add Partner" button.
Select "Remerge" from the list of networks.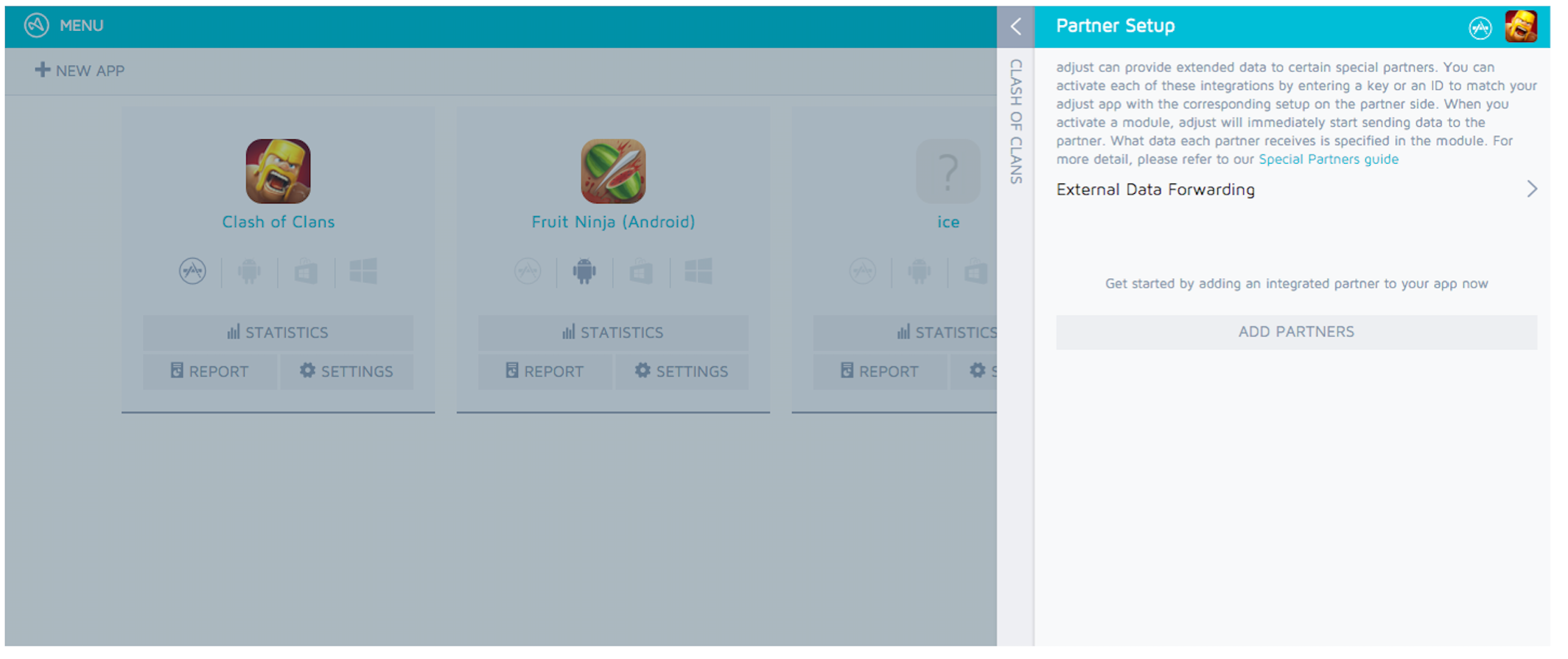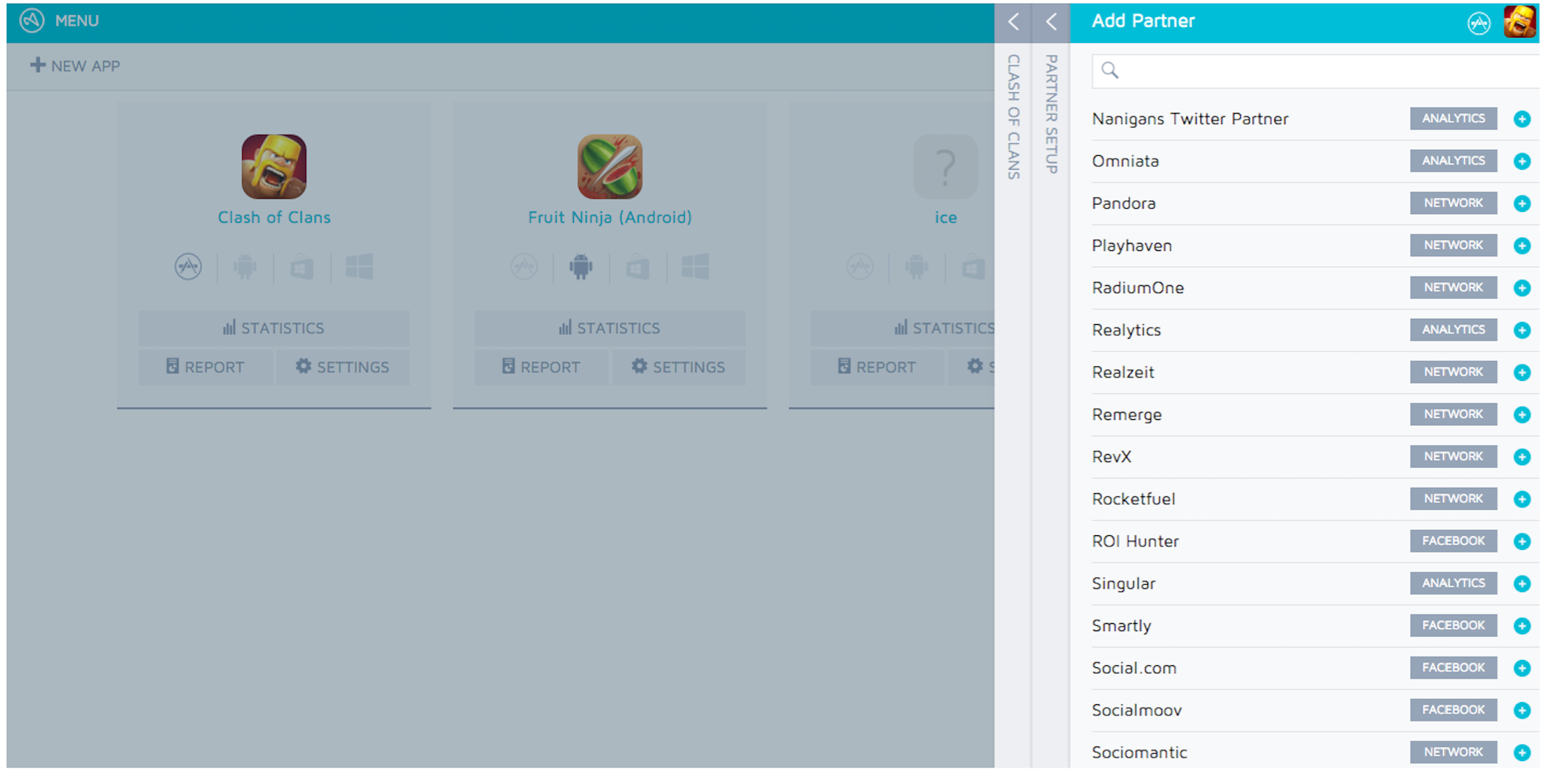 3. Configure Event Postbacks to Remerge.
Mandatory  
 

Make sure you switch on toggles "Enabled" and "Session Forwarding".



Optional  



Toggle "Revenue Forwarding" to "ON".
For any additional data connected to events which you would like to forward, toggle "Parameter Forwarding" to "ON" (e.g. search terms, date information on searches…).
Under "Remerge Event Linking", select "Fill all with Event Names" to auto-fill all fields. If you don't want to send either all events or name them differently for a specific reason, you can also manually enter values. Empty fields mean that this parameter won't be sent.

Click "Save Settings."