Below is our step-by-step guide to activation of event forwarding from Adbrix Original to Remerge. In case of any questions, please reach out to your Remerge Account Manager.


1. Set your Account 
2. Locate & Activate Remerge
https://help.adbrix.io/hc/en-us/signin
3. Configure Event Forwarding
Initiate Setup.

- Log in to your adbrix account and click on "Media Settings".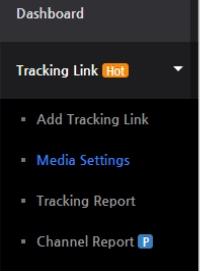 Select Remerge as your Media Channel and Click on "Settings".


Click on the "Postback Setting" Tab and then "+ Postback Setting" Button.


Select the Checkboxes in Order to Send Remerge all Install and Event Postbacks. 

- For event postbacks make sure to select all the events you would like to send Remerge, such as login_complete, add_to_cart, purchase etc.


Save your Settings by Clicking the "Save" Button.  


Verification & Support.

- Reach out to your Remerge Account Manager to confirm correct arrival of events.